Today I want to share with you the story of a Zimbabwean friend who has been using bitcoin for the last 2 years. One of the main use-cases is sending bitcoin from Zimbabwe to other African countries and receiving it from family abroad.
USD 1.4 billion was sent from the diaspora to Zimbabwe via traditional ways like Western Union or World Remit in 2021. The main problems with remittances with traditional means like are high fees and the fact that you need to visit a local branch to collect or send the money. Sending USD 100 sometime costs 150. Using Zimbabwean banks is also difficult, because it is time intensive, needs a lot of paperwork, is costly and combined with KYC identification which can make the government suspicious, because, why are you sending money out of the country'. That's what currency controls are there for, to prevent people to send their money somewhere else.
That's why my friend has been using bitcoin mainly as payment rails sending USD 200 per month to their accountant in Ghana. Since exchanges are not available in Zimbabwe and global exchanges are not operating due to sanctions it's difficult to get bitcoin. Some of the local traders charge a commission between 10-20(!) % which is definitely a problem for adoption. Now I'm searching for traders who take less.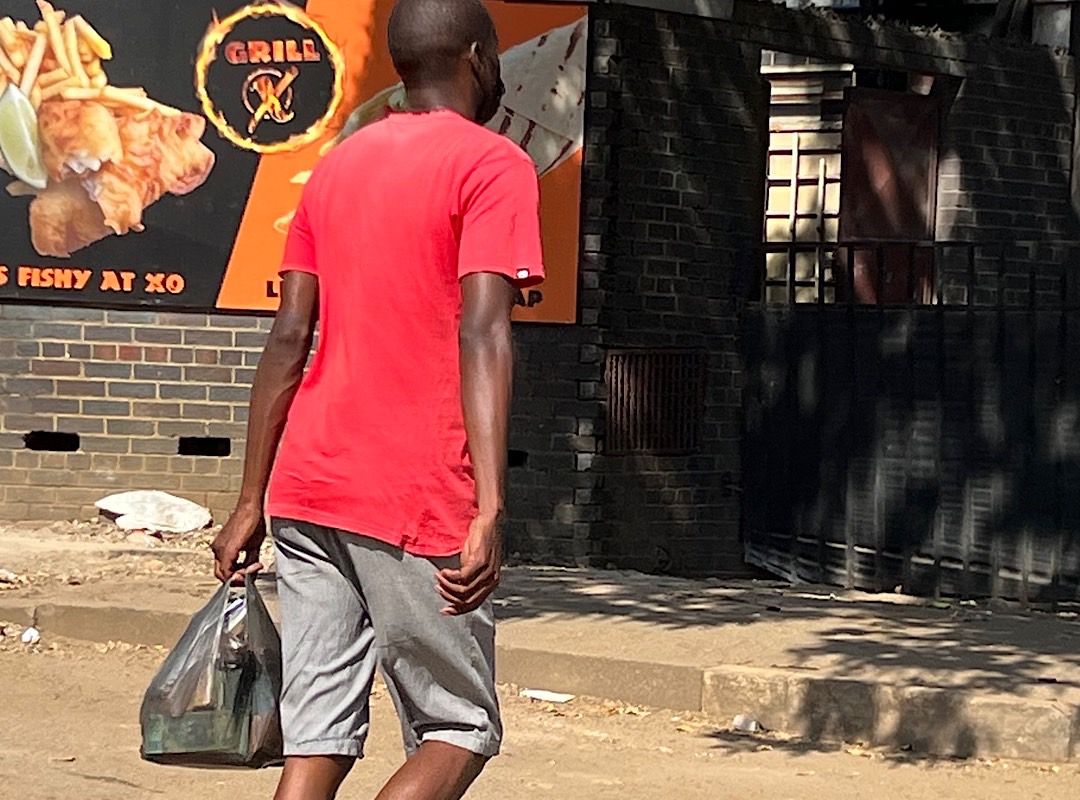 Yesterday in Harare I saw a man carrying a plastic bag full of banknotes. Price for bread doubled in one month. One leaf is 800 ZWL. History seems to repeat itself. In 2009 the highest denomination of a banknote was 100 trillion.
---
You like my work and efforts with Bitcoin for Fairness to foster Bitcoin adoption on the ground in the Global South? It's all community powered and funded by donations. Feel free to support our campaign with a donation, send sats to our lightning address bff@geyser.fund or send fiat money on Patreon.