Been a guest at Adam Meister, the Bitcoin Meisters Youtube show. We were talking about:
Bitcoin stories from all over the world! Anita tells us about her trip to southern Africa, Eugene is in Belarus and he talks about that country and Russia, Mauricio is in Canada where he breaks down the dollar situation and talks about Venezuela.
We also discuss inflation, the halving, Coinmarketcap, Bcash, Coronavirus (Eugene is in the one country on Earth with basically no restrictions), Austria, Germany, and much more!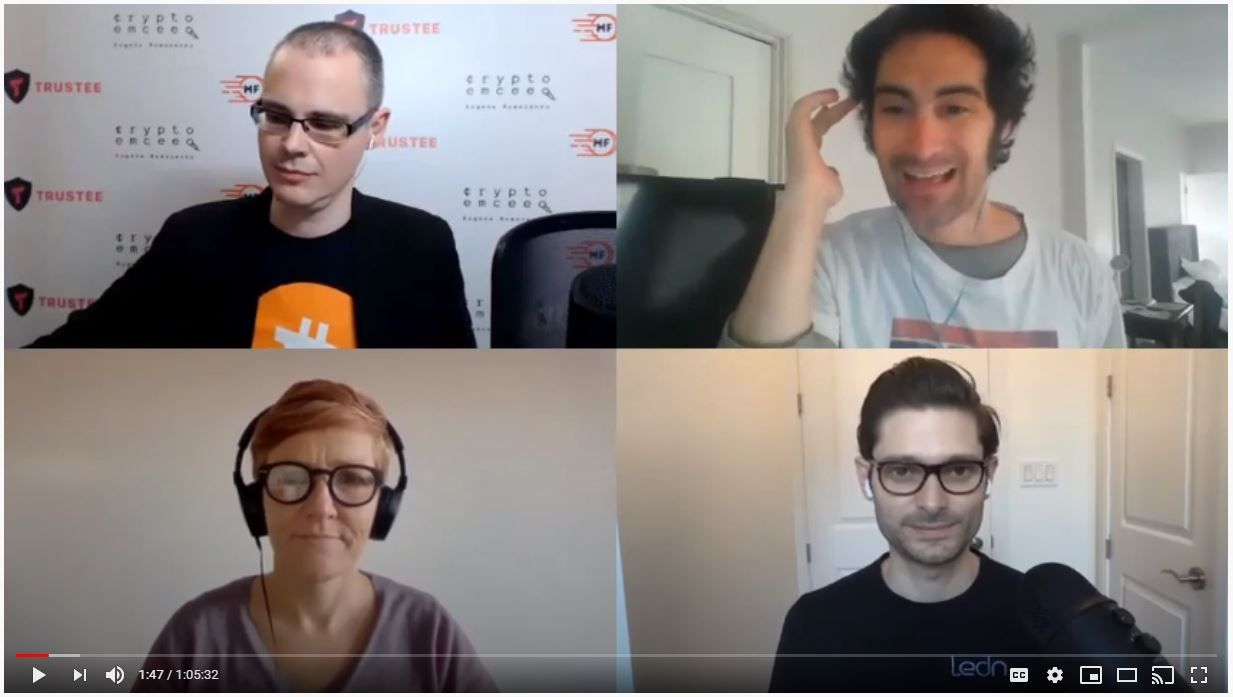 Anita Posch Guest at Bitcoin Meister