Today I released the Bitcoin flyer. A 2 page pamphlet about the basic characteristics of Bitcoin and how one can use it. I wanted to be able to hand-out something to meetup participants and interested beginners. The flyer is open-sourced and will be translated to many languages including African languages like Shona or Bemba.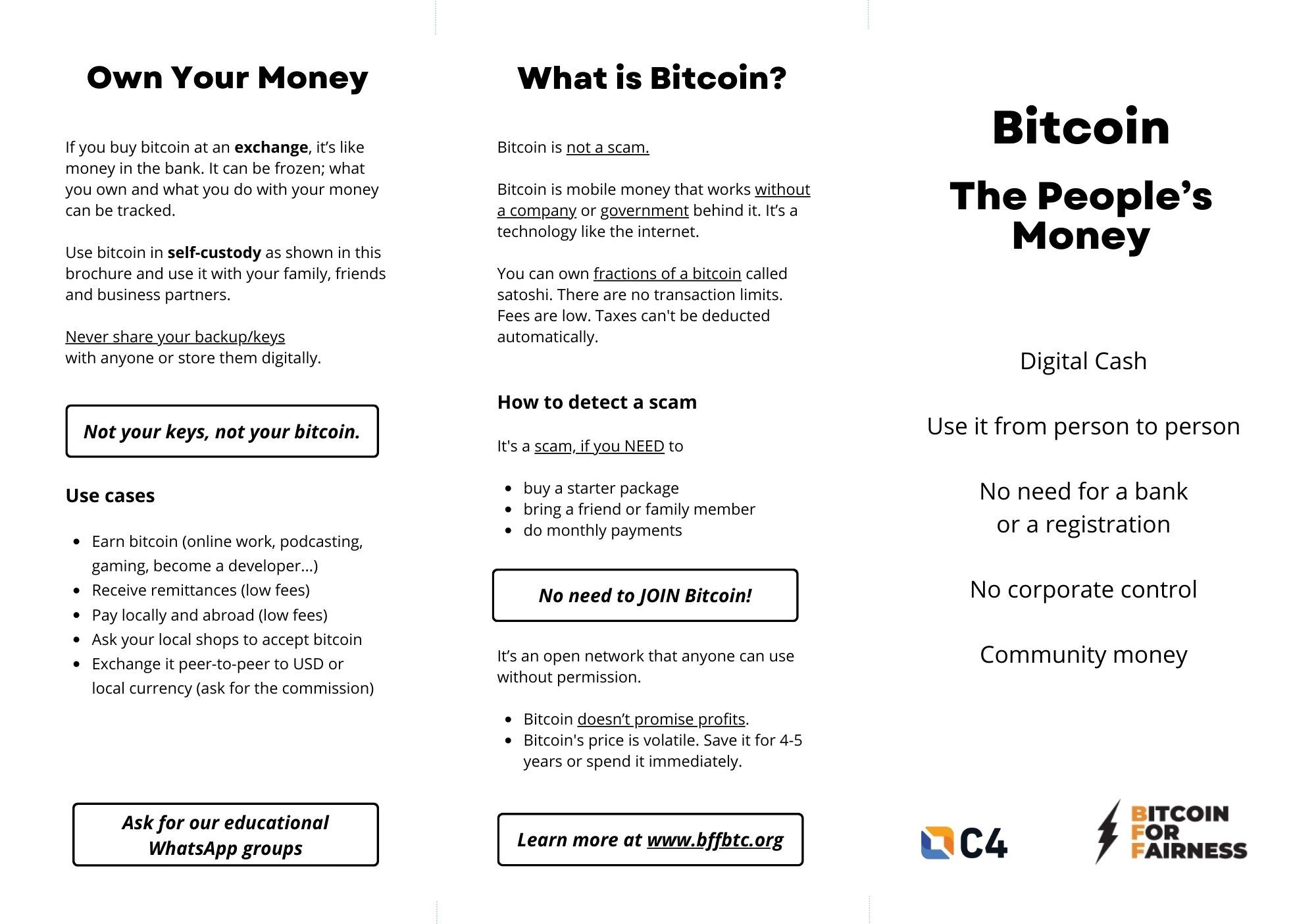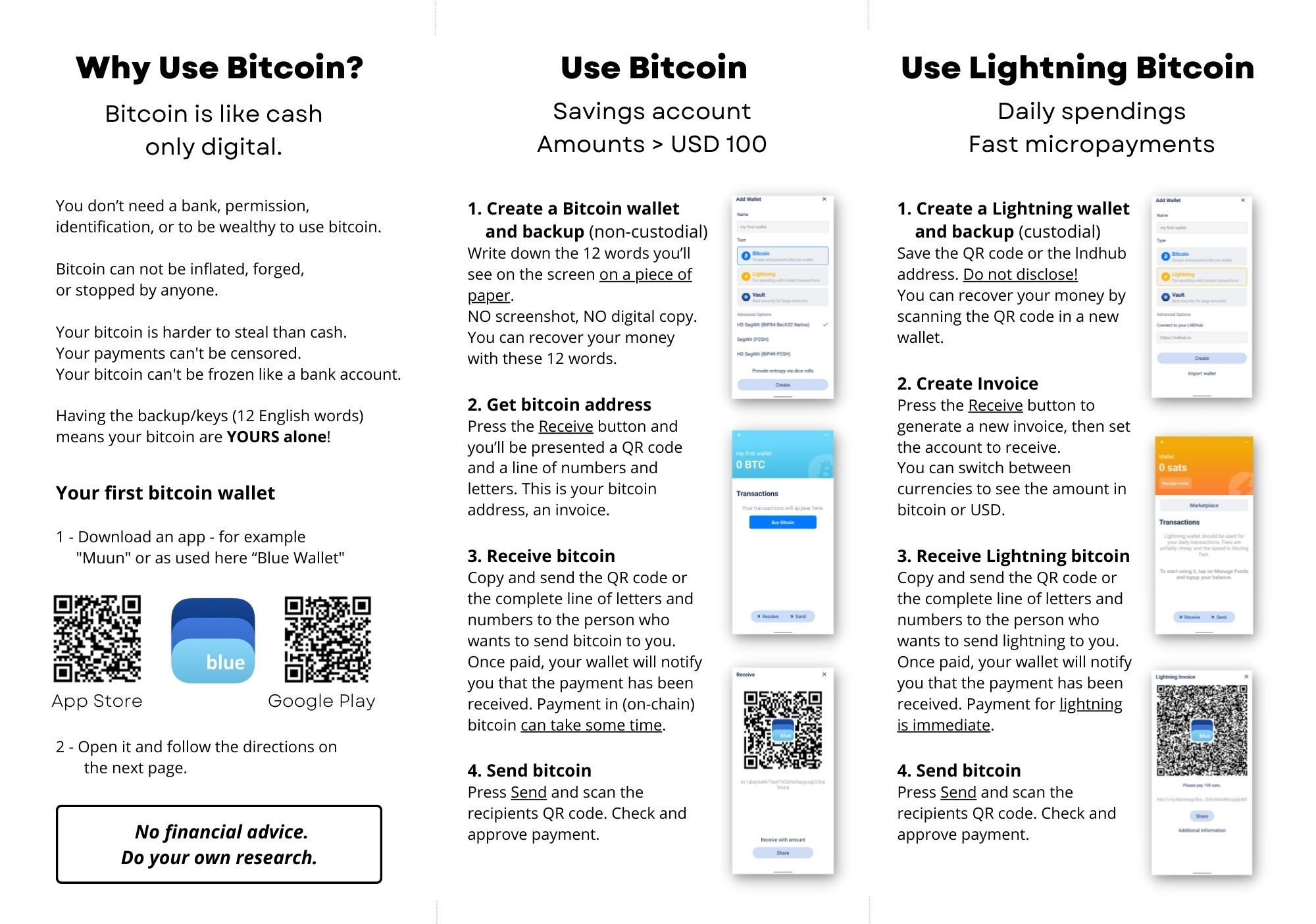 The Bitcoin flyer
You can find the PDF here.
---
You like my work and efforts with Bitcoin for Fairness to foster Bitcoin adoption on the ground in the Global South? It's all community powered and funded by donations. Feel free to support our campaign with a donation, send sats to our lightning address bff@geyser.fund or send fiat money on Patreon.