Ghanaian Cedi the Fourth Worst Performing Currency
Ahead of this weeks AfroBitcoin conference in Ghana, Zimbabwe is still the country with the worst performing currency globally with a loss of 75% against the USD since Jan 1, 2022. Followed by Venezuela, Cuba and the Ghanaian cedi on Rank 4 with a depreciation of 57%.
Source
The inflation dashboard shows a similar picture. Zimbabwe leads with an annual inflation of 400%. Ghana is on the 4th place as well with an annual inflation rate of 153%.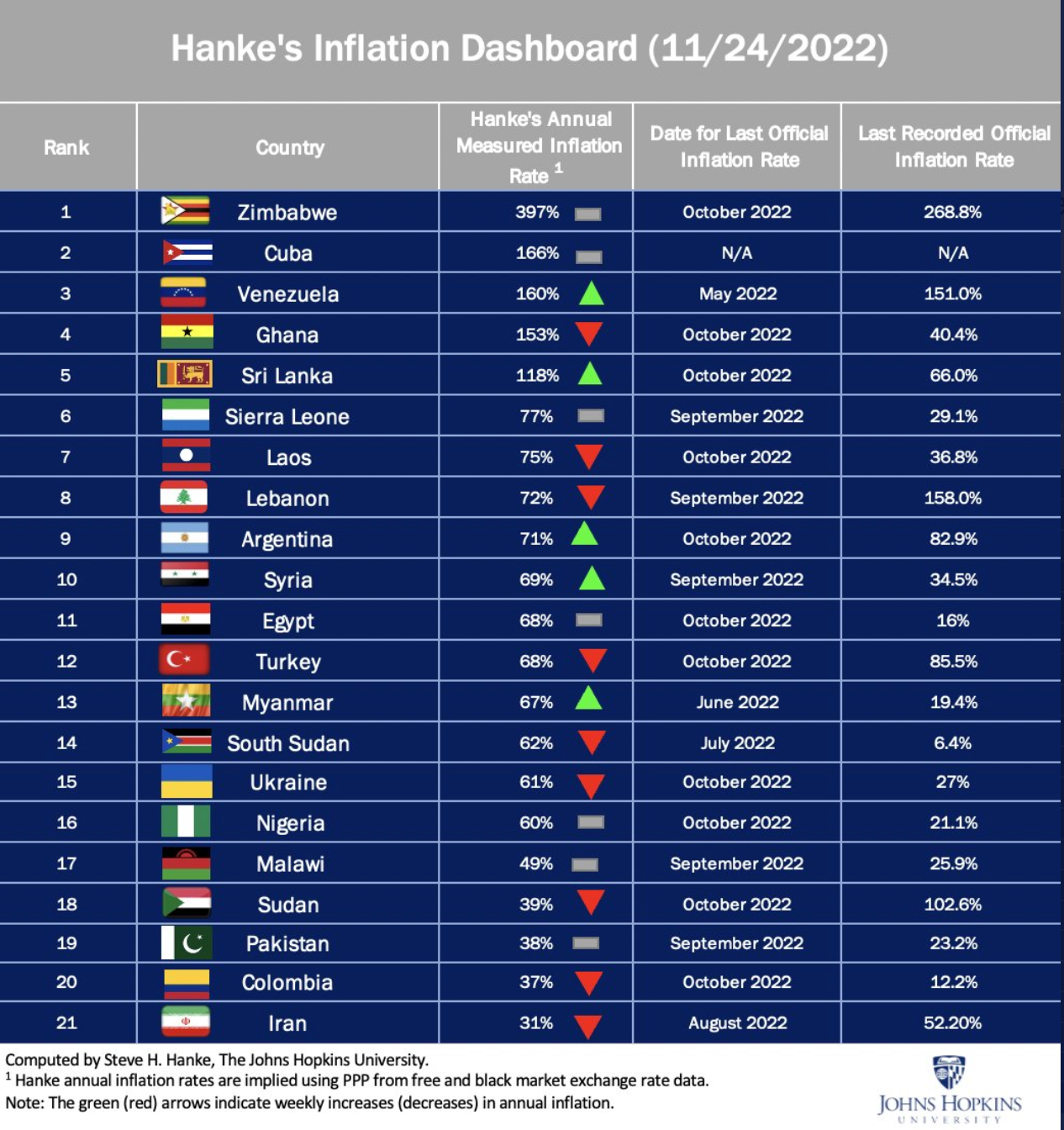 Source
Inflation, corruption and authoritarianism go often hand in hand as laid out in my article Opposing the Corruptible Fiat System, Bitcoin Enforces Universal Human Rights.
---
You like my work and efforts with Bitcoin for Fairness to foster Bitcoin adoption on the ground in the Global South? It's all community powered and funded by donations. Feel free to support our campaign with a donation, send sats to our lightning address bff@geyser.fund or send fiat money on Patreon.