Today I had my first appearance on a panel at an African conference. The Forum on Internet Freedom Africa 2022 took place in Lusaka. I was placed on a panel called "Articulating the Business Case for Digital Rights Across Africa". As digital and human rights go together I used the opportunity to speak about the Cypherpunks approach to collect as little data as needed for an online service instead of collecting all possible data from users to exploit them and cooperate with governments on mass surveillance which harms peoples right to privacy. This basic principle is also behind Bitcoin, where cryptography allows us to be the sole owner of our bitcoin by holding our private keys. In the same way there will be options to decentralize the internet and gain the power to decide on our own behalf which data we want to make available for online services and for which period of time. Talking about the advantages of Bitcoin for the Global South, the opportunities to reduce the wealth gap and the possibility for all sorts of businesses and individuals to transact freely - I wasn't sure how my fellow African panelists will answer. A little bit to my surprise every one of them was talking about the chances they see in using Bitcoin. Kathleen Ndongmo especially made the case from her experiences as an entrepreneur and civil rights activist on how Bitcoin can be a viable alternative since the African governments and regulations keep excluding people from interacting economically with their peers and sustain a fruitful live. It was great to hear that, because it proved everything I learned in the last years about the problems around money and economical exchange in African countries and the point that I believe in Bitcoin as a technology, a payment rails that will empower people.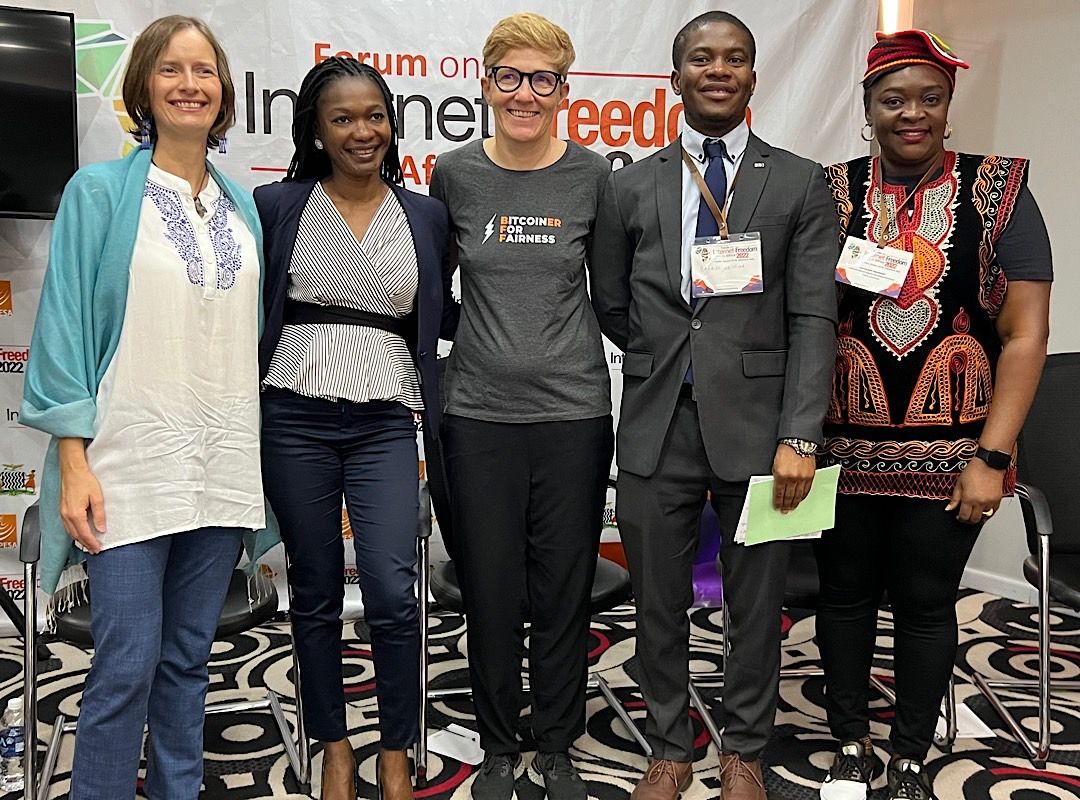 Panel on Digital Rights, FIFA2022
After the panel we rushed to another radio interview on the other side of town just to find out that the person who wanted to interview me wasn't there and nobody knew anything about an interview.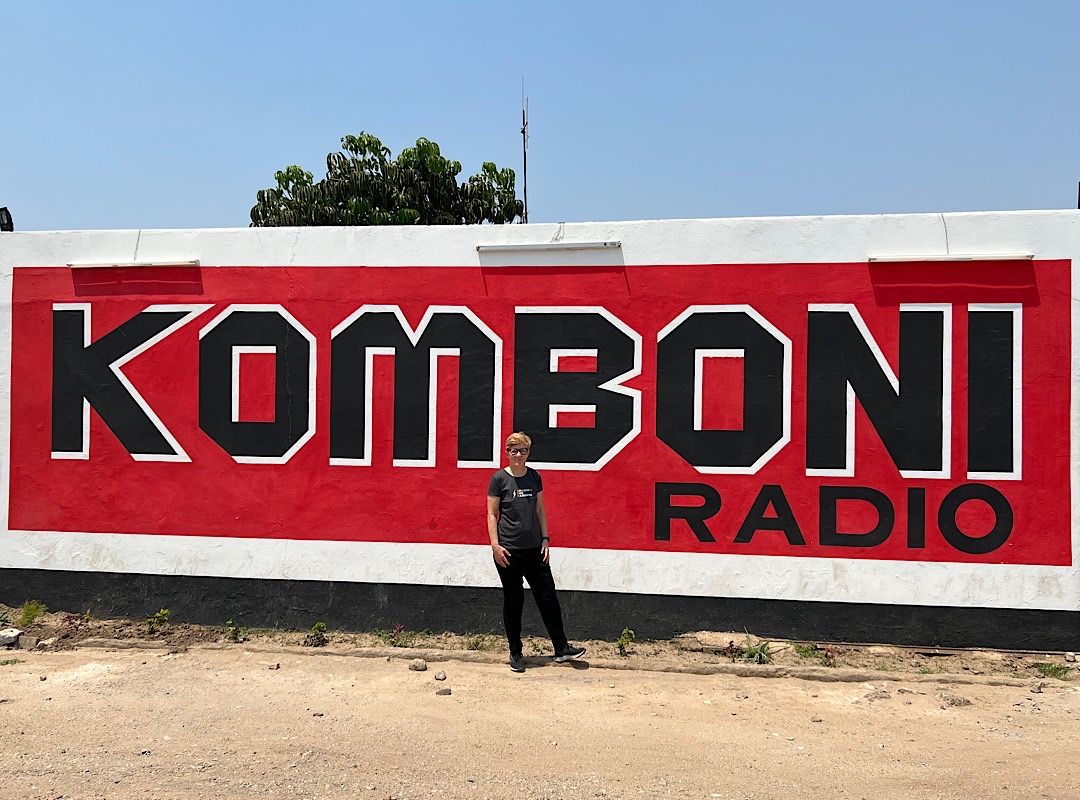 ---
You like my work and efforts with Bitcoin for Fairness to foster Bitcoin adoption on the ground in the Global South? It's all community powered and funded by donations. Feel free to support our campaign with a donation, send sats to our lightning address bff@geyser.fund or send fiat money on Patreon.