Streaming Money. in Your Podcast Player Soon.
Listeners now have the ability to pledge streaming payments to the podcaster at rates like 100 sats/minute, and to tip for their favorite sections. https://anitaposch.com/streaming-money-podcast-player/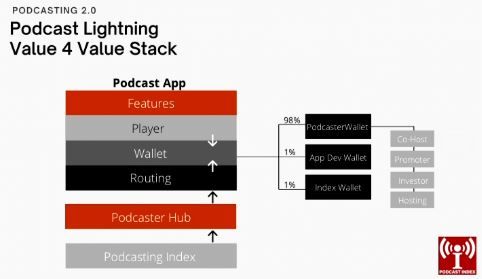 Podcasting 2.0 Value Stack
7 Misconceptions About Bitcoin
Lyn Alden offers investment research and strategy, covering stocks, precious metals, international equities and since 2020 she is bullish on Bitcoin. I talked with Lyn about the reasons for her bullishness earlier this year. In this excellent new article Lyn Alden is debunking seven common myths about Bitcoin https://www.lynalden.com/misconceptions-about-bitcoin/
Why Bitcoin Is Not a Ponzi Scheme - an Explanation of the Halving Cycle.
Movie
Podcast
---
Subscribe to (L)earn Bitcoin
Subscribe for my weekly newsletter. It's free.
---
Bitcoin Price
$16,248.49 | €13,754.61 Source
No financial advice.
DYOR
.